Engagement Card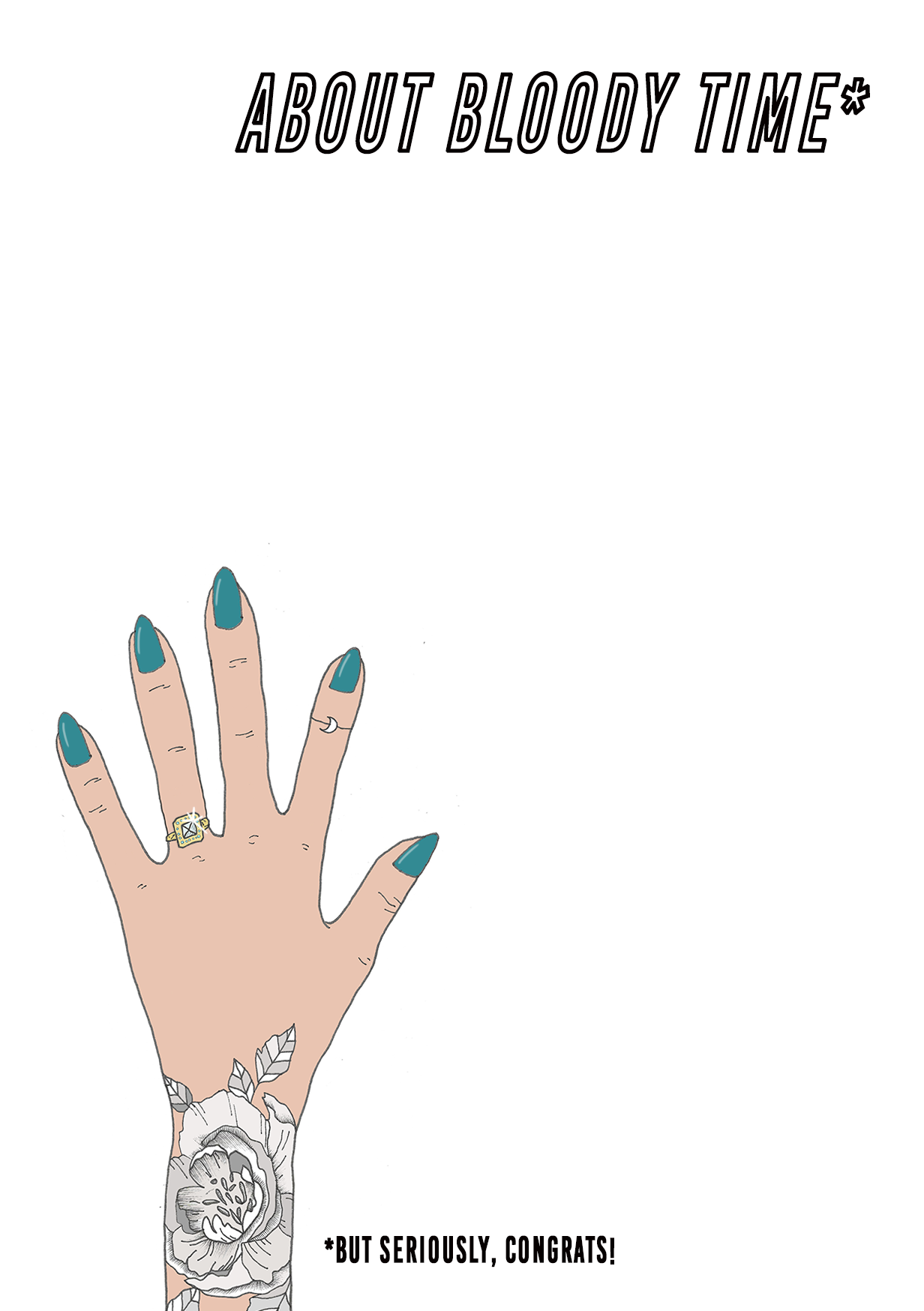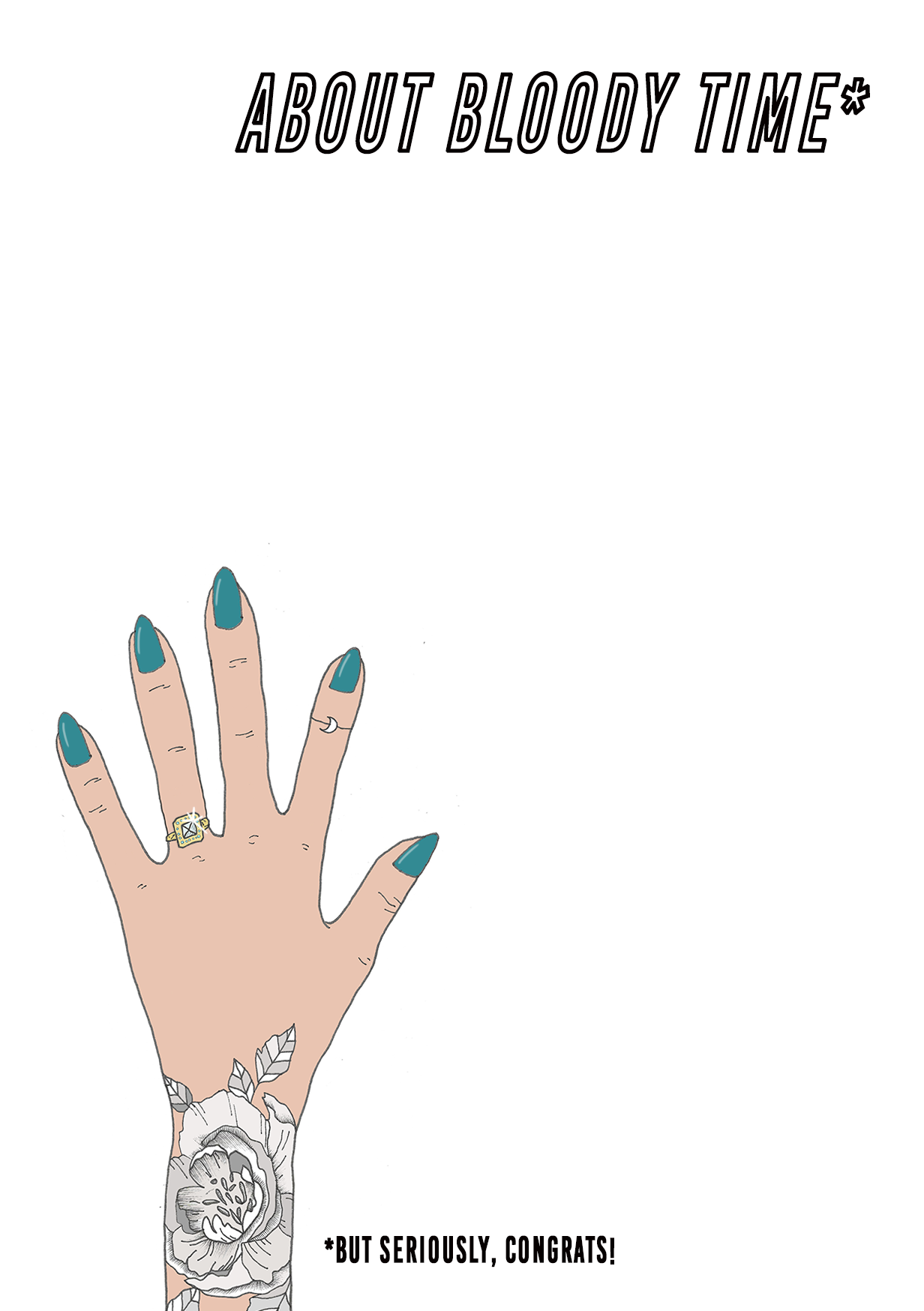 Engagement Card
About bloody time!
Remember on Sex and the City when Charlotte wailed 'ten yeaaars!' across the restaurant when Carrie announced she and Big were getting married! This card is for THAT couple.
They're now engaged and here's the perfect card for them.
Blank inside for your own words.
Size-A6 and comes with a Kraft brown envelope.
Cello sleeve for protection is bio-degradeable and compostable.
FREE P&P